Salus

The luxury memory foam layers of a Salus mattress give your body fantastic support and comfort, and an outstanding night's sleep. And because each mattress comes vacuum packed and tightly rolled, they're really easy to place on your bed.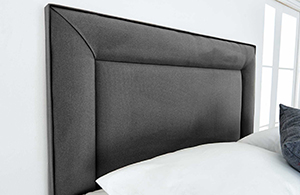 Salus Edge
RRP £389
Choose from the Salus Edge range of floor-standing headboards and your bedroom will feel like a chic, boutique hotel room. These sleek-lined, contemporary designs are not only expertly crafted, they're beautifully soft to the touch – perfect for when you're leaning back in bed. Designed with elegant, mitred corners and thick, padded borders, the Salus Edge range is exclusively available at Furniture Village.
Speak to an expert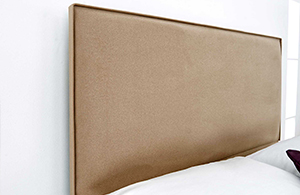 Salus Trend
RRP £339
If you're looking to create a stylish focal point in your contemporary bedroom, make your way to the Salus Trend range of headboards. Crafted with high-quality materials and wonderfully soft to the touch, these sleek, floor-standing designs give your bedroom the air of a boutique hotel. Exclusively available at Furniture Village, a Salus Trend headboard is a mark of true luxury in your ultra-modern home.
Speak to an expert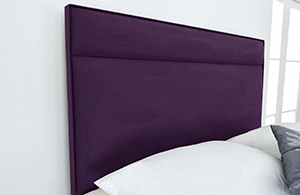 Salus Kudos
RRP £359
Do you dream of sleeping in a boutique hotel-style bedroom? With the Salus Kudos range of floor-standing headboards, you can bring that sleek, ultra-modern style into your very own home. Designed with a luxurious, gently rolling padded section at the top, these beautifully crafted headboards boast sleek lines and a sumptuous, soft-feel upholstery – plus you'll only find them at Furniture Village.
Speak to an expert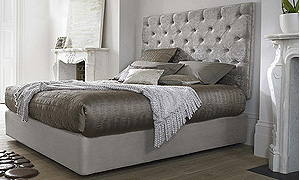 Divans
A divan bed combines a base and mattress for supreme comfort and optional under-bed storage. We have divans in every size including single, double, king size and super king. Simply choose a complimentary mattress tension to suit your sleep style.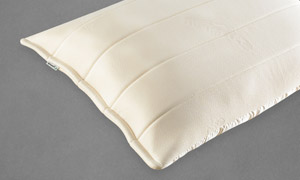 Pillows
With Tempur, your entire body is supported to give your spine the best natural sleeping posture. Pressure is evenly distributed between you and the mattress for a fantastic night's sleep. Try it to see how it can improve your quality of sleep.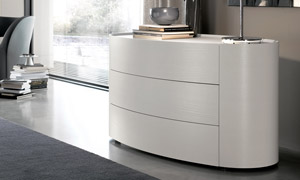 Bedroom Furniture
Everything you need for a beautiful bedroom.
Choose from a range of beautifully made bedside cabinets, chests of drawers and wardrobes to give your bedroom a coordinated look.