Dunlopillo
Dunlopillo beds mould to your body contours, changing shape throughout the night to reduce pressure on your muscles and ensure a perfect sleeping position. The result: a recharged, renewed and revitalised you- every morning.
Category: Mattresses
Try before you buy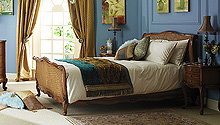 Buying a new bed is one of the most important decisions you'll make, for both your home and your health.
One of our seven sleep experts will guide you through our impressive range and help you make the right decision.
Book an Appointment
Available from Dunlopillo
Firmrest Mattress from Dunlopillo
Was from £1540 Now from £1499
Dunlopillos Firmrest mattress is filled with latex and dunlopreme foam which is designed to mould to the shape of the body and relieve the bodys pressure points to give you a relaxing and satisfying nights sleep. The Firmrest mattress is micro quilted with honeycomb quilting. The border is made with vertical stitching and has flag stitched handles along it as well to help when the mattress needs rotating.
Book an appointment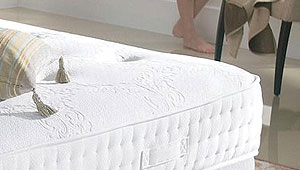 Millenium Mattress from Dunlopillo
Was from £2137 Now from £1710
The Dunlopillo Millennium is a Tufted mattress, holding the surface layers together tightly, preventing the fillings from drifting over time.The Dunlopillo Millennium is built around a 100pc Talalay Latex Core Unit. This Latex core is of the highest quality and is non allergenic. The surface layers are supremely luxurious and compliment the Latex at the Dunlopillo Millenniums heart.
Book an appointment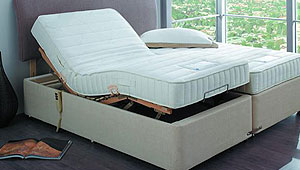 Diamond Mattress from Dunlopillo
Was from £1540 Now from £1499
The Diamond mattress from Dunlopillo is a medium comfort mattress that has a 100% latex interior. The Diamond has a luxury soft-touch stretch fabric with channel quilting finish. This Dunlopillo mattress also uses the moisture management system which improves air circulation helping to reduce humidity build up. The Diamond also has a vertical quilt border, flag stitched mattress handles and a 5 year guarantee.
Book an appointment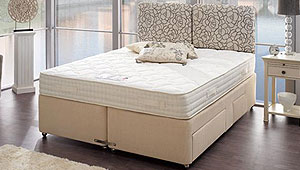 Celeste Mattress from Dunlopillo
Was from £2052 Now from £1599
A no-turn mattress, the Dunlopillo Celeste has 8 flag stitched handles for easy movement when required, but the Dunlopillo Celeste will only need rotation from time to time. This Dunlopillo mattress is also finished in Coolmax, which aids heat and moisture management, assuring a deep and restful nights sleep, night after night.
Book an appointment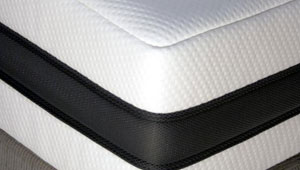 Moderno Mattress from Dunlopillo
Was from £2137 Now from £1710
The interior of the Moderno mattress is Dunlopillo Solid Talalay latex with Harmonize Talalay Latex and a Tempsmart luxury stretch tufted cover. Talalay latex was invented by and is patented and made only by Dunlopillo, 100% natural latex and still the best. Dunlopillo latex gives the most amount of pressure relief possible and contours and supports instantly, not to mention the most luxurious of comfort.
Book an appointment
Also by Dunlopillo
You may also like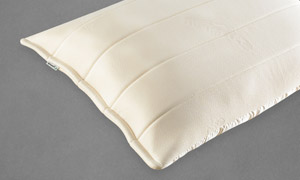 Pillows
With Tempur, your entire body is supported to give your spine the best natural sleeping posture. Pressure is evenly distributed between you and the mattress for a fantastic night's sleep. Try it to see how it can improve your quality of sleep.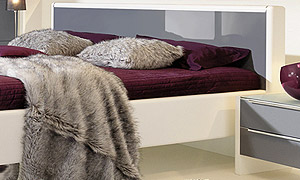 Bed Frames
We have a superb choice of bed frames and headboards in a range of styles and sizes from traditional metal, wood or upholstery to contemporary leather and fabric. Our in store sleep experts can help you choose the right mattress for your bedstead.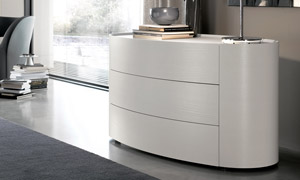 Bedroom Furniture
Everything you need for a beautiful bedroom.
Choose from a range of beautifully made bedside cabinets, chests of drawers and wardrobes to give your bedroom a coordinated look.